Sat, 23 June 2012
Players Edition Episode 39: Ain't No Stock Like Live Stock
Mikey Mason has a kickstarter for his second nerd themed album "Barbarian Jetpack" http://kck.st/OeOiL7
In this Episode Keith,chad and the ever ellusive adam Chat about, adams dm burn out, things our dads say and how to deal with criticism.
Add some new Itunes reviews for the newer shows people!
Get on my level!!!!
-Keith
Comments[0]
---
Thu, 21 June 2012
Side Project Episode 12: Loki FTW a.k.a. We Spoil the Crap Out of Avengers
Hey all! Our first Side Project with Nick in a REALLY long time, and we have invited a few friends along! Meet Matt, John, and Aubrey, several more from our host of gamers in our group. I did ZERO EDITING on this, and it's awesome JUST THE WAY IT IS!
First, we BS about the city of Duluth drowning itself. You can find the pictures here. It's pretty amazing. Oh, and terrifying.
Next, meet John's new pet: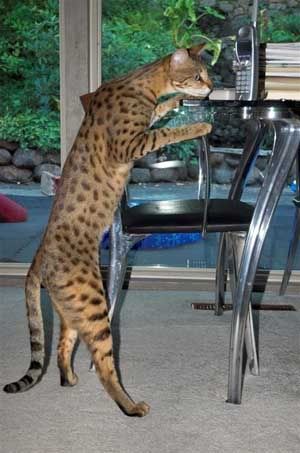 Next, we welcome our future overlord, Cleverbot.
Somewhere in there we talk about character depth. Here is the character background I devised.
And lastly, the article that spawned the Xanitos Gambit discussion.
Comments[0]
---
Wed, 20 June 2012
Teaser for Actual Play over Skype: ROLLER CAGE STAR COMMANDO X
My love letter to the quarter slot coin operated side scroller arcade games of the 1980's. This is a teaser trailer I put together for an upcoming sandbox Savage Worlds campaign that will run at the most bi-monthly over Skype for your listening pleasure. If you wish to have a walk on role in the game in progress just email me at chris@kickedinthedicebags.com and you will be "another commando to join the battle" for that session! Join the resistance....
Comments[0]
---
Wed, 13 June 2012
Players Edition Episode 38: Vatican Assassin Warlocks!
Balls Dragons and Jenga Towers Oh My!
Adams internet is junked up again, so this week we get some help from Noble Bear. Our Topics this week Include DNDNExt early impressions. Keith talks about his tatical dm Weakness hoping to get some help.
VATICAN ASSASSIN WARLOCKS are scary.....
Keep it classy, Stay Trashy
-keith
Comments[0]
---